Reversible octopus plush: 4 reasons to adopt it?
"How are you today?" Here's a question we ask without really expecting an answer. If it is essential to express your emotions, it is sometimes complicated to explain precisely what you feel in the moment. My-octopus is a reversible plush toy that allows you to show your mood to those around you, to communicate clearly without a word. Why order your two-faced octopus plush now? Here are 4 reasons to adopt your octopus blankettoday!
Reason #1: Expressing emotions becomes child's play with this reversible octopus blanket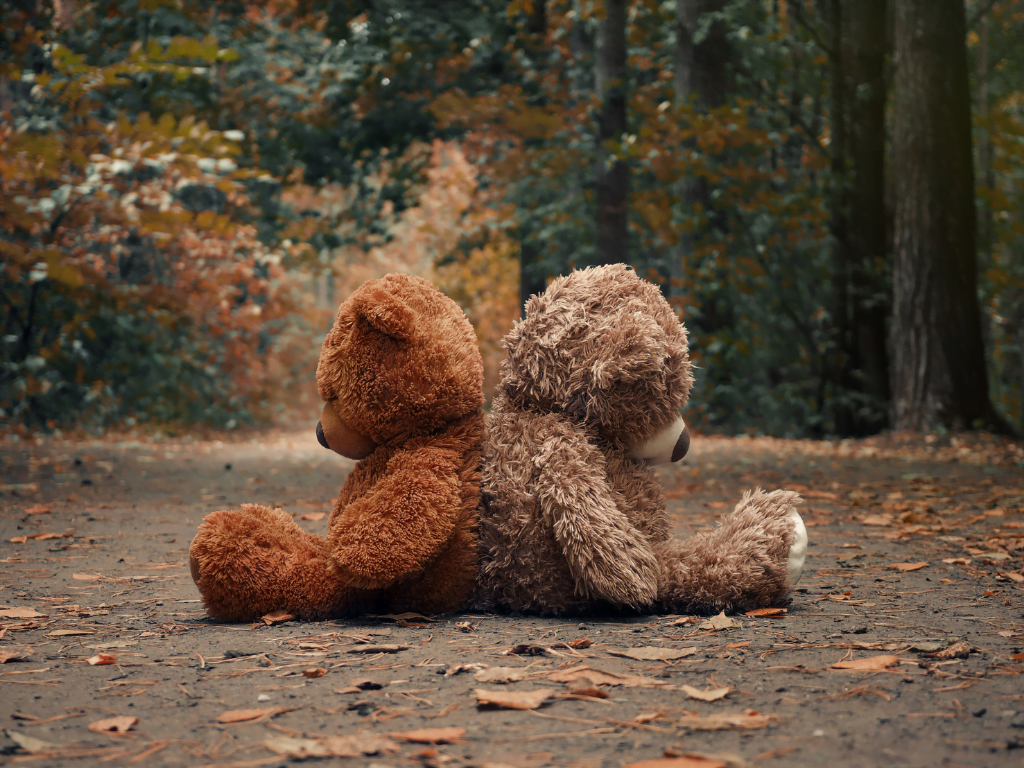 It's hard to express yourself when you're stressed or on the contrary, when you feel ecstatic, isn't it? Our emotions overwhelm us and prevent us from communicating properly. This is where your reversible octopus blanket will become your best friend. Depending on your mood, turn it over to match your current emotion!
Expressing yourself without words to disarm a conflict and better understand the other person
According to the testimonies of our customers, the reversible octopus plush is really therapeutic! Indeed, your loved ones know at first glance how you feel thanks to this comforter that "speaks" for you.
They can then adapt their speech, or ask you questions adapted to the situation. They will be able to avoid thorny or sad topics when you are in a negative emotion, and rejoice with you if they see the smile on your reversible octopus plush!
Discover a new way to communicate without having to speak! If you're in a good mood, put on your octopus smile. Are you going through an emotional storm? Claim it by turning your little octopus on its pouty face. The message will get through in the best possible way, and your companion-doudou may even lighten the mood if you decide to laugh about it.
The playful side of the reversible octopus plush
Why use a reversible octopus blanket to express your feelings? This ideal companion allows to de-dramatize the situation. If your loved ones see your stuffed octopus sulking, they are warned to avoid sensitive subjects. They won't be directly confronted with your raw emotions.
The expression of your reversible comforter also gives you time to reflect on the exact emotion that is going through you. If it's a negative emotion, you can display the unhappy octopus until you know if you are feeling frustration or anger for example. This allows you to talk about it without letting your feelings control you. And it's much nicer to know the weather of your moods with this super cute reversible plush , isn't it?
In fact, many of our customers are teachers who order the reversible plush octopus to teach their students about emotions in a very simple way: these soft 8-tentacled companions have quickly become real mascots in schools!
Reason #2: Why is this soft reversible plush the perfect gift?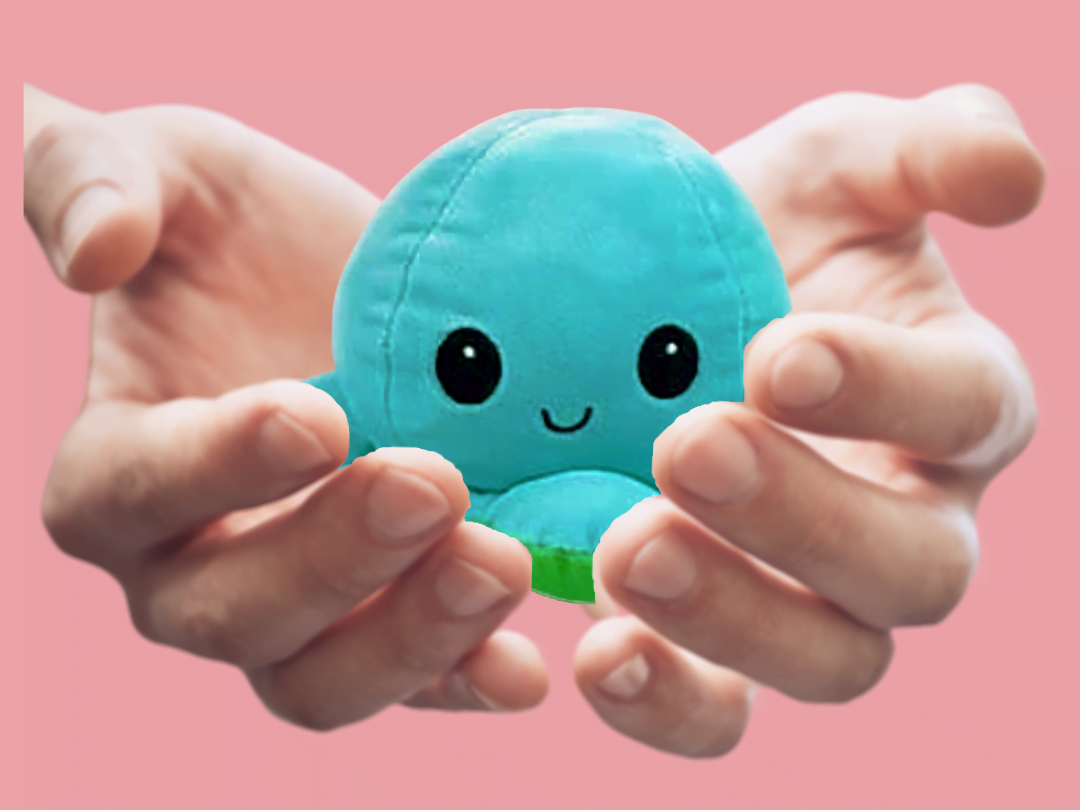 Giving this reversible octopus plush is the best gift idea ever! Who will be especially happy with this adorable blanket? What's the perfect occasion to adopt this sweet octopus plush? Here are some tips!
Who is this adorable reversible plush octopus for?
This reversible octopus is the perfect ally for young children who have difficulty expressing their emotions without being overwhelmed. Moreover, this plush is also intended for young adults: adolescence ends around 18-20 years, and during this period where feelings are all turned upside down, what could be better than a reversible plush to say what you can't express with words?
The octopus plush is an ideal gift for women, who will be able to convey their feelings without a word and thus open the discussion with their spouse. e, for example. Teens or young adults living with their parents or in a shared apartment can use this reversible octopus blanket to communicate without crisis.
This reversible octopus plush is also thought for men: they will finally be able to show their emotions without complex and without overflowing. This plush will defuse an emerging conflict or share great news with their loved ones. Everyone deserves to be supported by this soft and reversible octopus, which opens communication easily and without obstacles!
So:
To all young couples who are getting to know each other, who are living together for the first time;
To all the colleagues we love but who have difficulty expressing their emotions;
To all men who assume that emotions are human and normal;
To all women who want to show their mood without a single word;
To all those stressed people who need to keep their hands busy when their brain is busy;
To all young parents who are looking for an educational and healthy toy that lasts a lifetime…
My octopus, the reversible and mood-revealing octopus plush, is YOUR soft partner, the one who will make you grow up and tame your emotions!
When to offer the My Octopus reversible octopus plush?
Besides the rather classic occasions, such as Christmas, a birthday or Valentine's Day, this reversible octopus comforter doesn't need any special occasion to be cuddled while displaying your feelings in a clear way. It is ready to be adopted by the person of your entourage who will need it… Unless it is a gift for you?
This reversible comforter makes a great birth or baby-shower gift: indeed, it teaches in a simple way two main emotions, which will allow baby to tame his new friend by learning two major concepts! This reversible octopus plush is as useful for newborns as it is for adults: there is no age limit for learning about your own emotions!
Adopt this adorable reversible octopus plush today, it will make you grow up and become aware of your emotions. Over time, it may even prevent you from having a crisis or too many strong emotions! This ideal companion accompanies you in a personal development process, order your octopus plush now to work on your emotions while having fun.
Reason #3: You're bound to break down. This octopus blanket is cute, but above all of excellent quality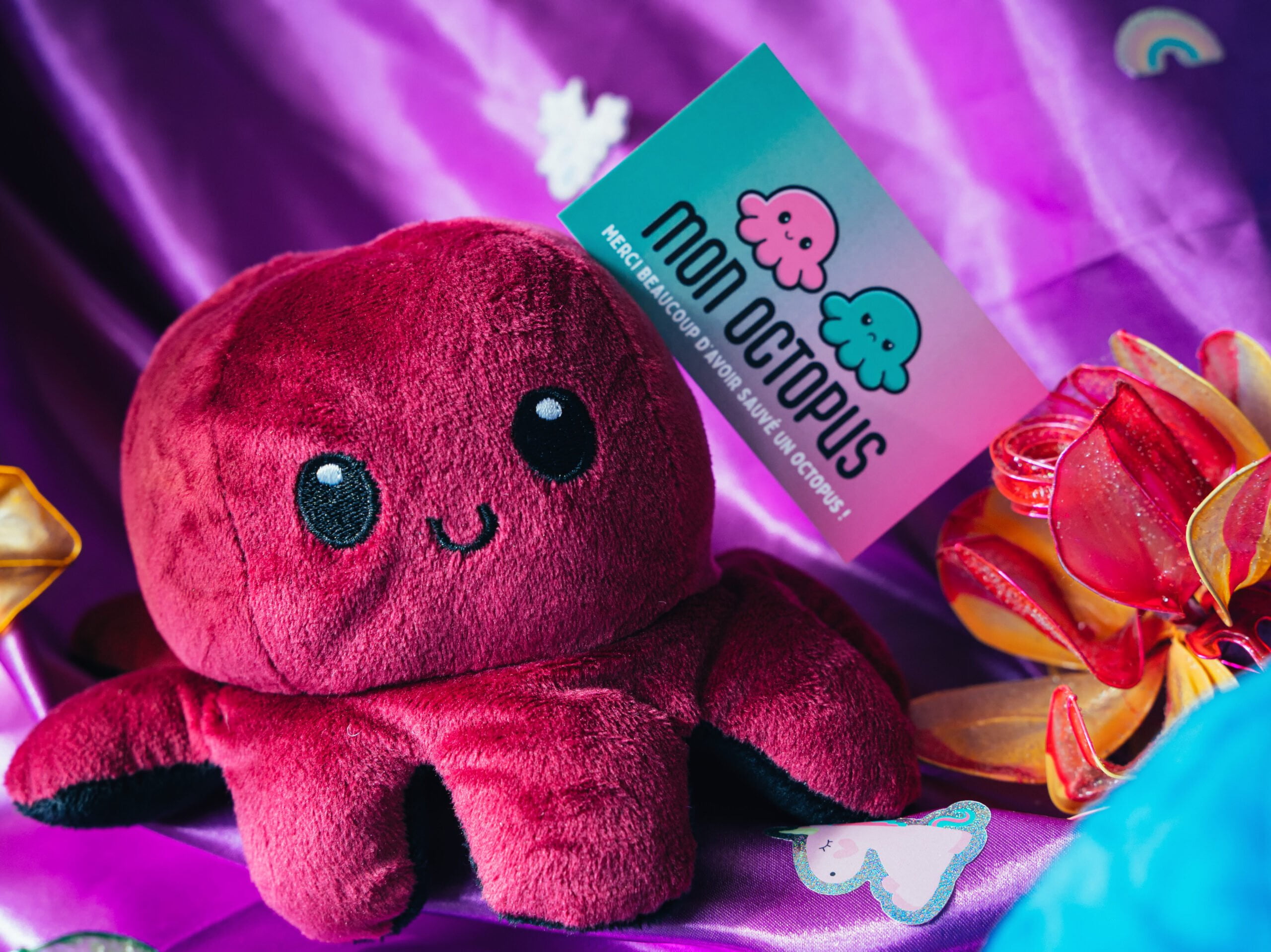 Your reversible octopus plush is ready to receive all your feelings and hugs! That's why we created it to be strong, durable and perfectly finished. You will love :
Its vibrant colors
Each side of this reversible fuzzy octopus is a contrasting color to the other mood. This way, at first glance, those around you will know exactly what state of mind you are in!
Moreover, the combinations are as beautiful as numerous, you will inevitably find YOUR two-tone soft octopus Green & pink, blue & purple, red & black, grey & white, green & blue, turquoise & soft pink, grey & black… You will be surprised by the intensity of the colors of your octopus plush, which will not fade at the first washing.
Its velvet softness
Because you need to be able to count on it, we've banked on the softness of your reversible octopus. From her sulky side to her happy face, she is all sweetness to soften the hardest heart of stone! You will be delighted with its qualitative texture. Pleasant to handle, you can even use it as an anti-stress ball: but rather than crushing it, turn it over and over! It will keep its initial softness and velvet touch, I promise!
The strength of its seams
You need a companion who can go through the ordeal with you. In addition to intense colors and extreme softness, this octopus plush is a guarantor of your emotions and can be rolled up on one side and down the other thousands of times. We guarantee that your reversible plush is solid. Your little octopus is ready to go from laughter to tears in a split second, and for a very long time! The finish of your reversible comforter is perfect, it will accompany you on the path of your emotions for years.
In addition, her eyes, so touching and round, are embroidered with the greatest care: not a single thread sticks out. You are sure to choose a safe, quality plush toy if you buy it for your child.
Its ideal size
Not only your family has the right to know how you feel, but your colleagues too! The size of this reversible plush octopus is just perfect for slipping it into a bag without losing it. This adorable cuddly toy will decorate your office all by itself! When you arrive in the morning, get into the habit of turning it over to your current mood, and keep it handy to change when you feel the need! In your home, it does not take up any space and can accompany you for cocooning evenings.
You can carry it everywhere: even if you get it dirty, it is machine washable in complete safety. Washed at 30°C, it will keep its soft texture, its bright color and its round shape! So it has its place in your handbag, or in your backpack: your emotions are always with you, why not your sprawling plush blanket?
Reason #4: One thing is for sure: once you have your soft, reversible octopus, you'll want to complete your collection!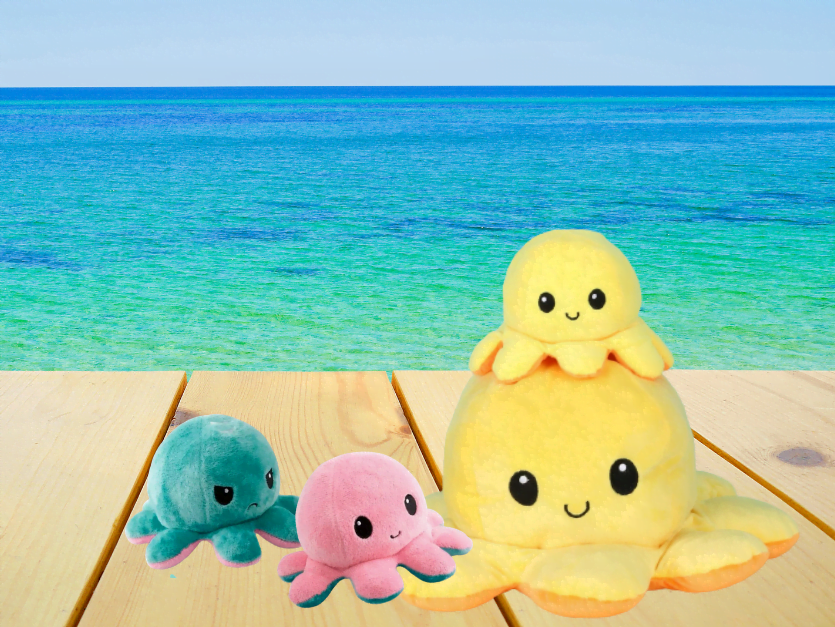 Whether you decide to order it for yourself, your sweetheart, a colleague, your best friend or a family member, this little reversible octopus plush will make a special place in the recipient's heart! A real psychological support, it displays the mood of its owner in a flash.
You won't be able to resist ordering it in several colors to decorate your office or to take it everywhere while leaving your favorite at home! Its cute look, trendy colors, soft texture and ideal size will make you want to build a whole family of reversible plush octopuses!
In fact, you can decide to give one to each person who matters to you, choosing specifically the color according to the taste of your loved ones. Its ease of use and its very fun side will seduce everyone, for sure.
A true educational toy for all ages, this reversible plush octopus is suitable as an early learning game for babies, but is even more useful as a token of love for Valentine's Day. Offering this reversible stuffed animal is the ultimate proof of tenderness.
Psychological support, anti-stress ball, doudou for all circumstances, your reversible octopus reveals innumerable advantages. We all need a reversible octopus plush with us: start your collection today! Also, you are likely to find a my octopus promo code to get a discount.
You will have understood, this soft plush with intense colors and moods reflecting yours is particularly suitable in the daily life of all and all. His cute side de-dramatizes the grumpy mood and can easily trigger laughter.
Or, on the contrary, the grumpy octopus may become a sort of "do not disturb" sign, until you decide to welcome communication by flipping your reversible octopus on its smiling side! The possibilities of use make this plush absolutely essential at home or in the office.
You know what you have to do: choose your favorite color from the many suggested, and give yourself that well-deserved gift. We are convinced that you will be so charmed. e by this reversible octopus plush that you will soon want to give it to someone you care about…